We had a chance to speak to Artur and Benjamin from the HOTD development team and feast on their brains for more information about this exciting upcoming release.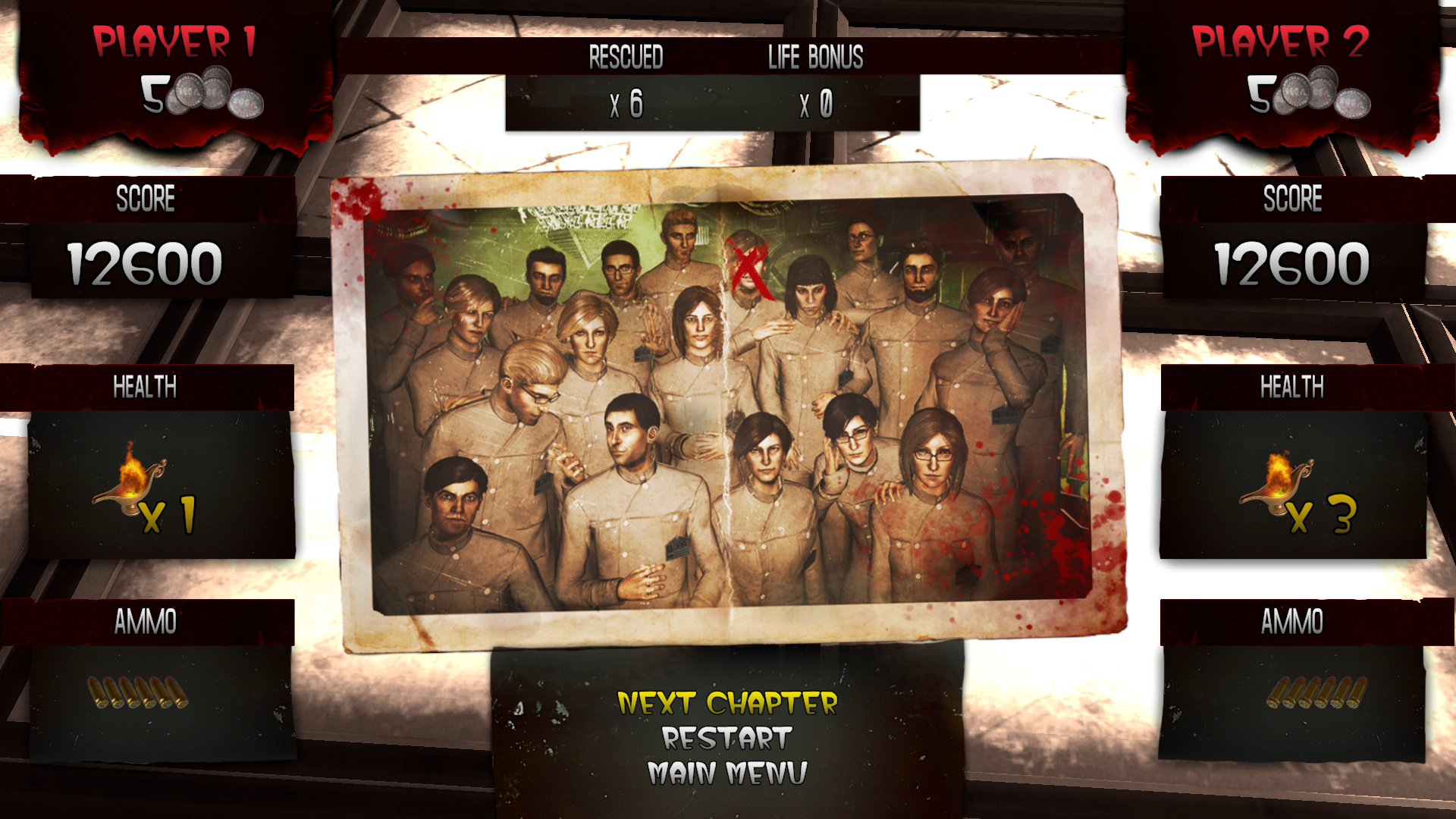 THE BRAINS OF THE OPERATION
The Elite MYT: Before we go into the interview, could you introduce yourself and tell us a little bit about your role at Forever Entertainment?
Artur: Hey! My name is Artur Grzegorczyn, I'm a producer at MegaPixel Studio SA, an actual developer for THE HOUSE OF THE DEAD: Remake for Forever Entertainment SA. I'm responsible for artistic, technical, and gameplay decisions.
Benjamin: Hello! I'm Benjamin, co-producer at TA Publishing, a company in the Forever Entertainment Group. I'm here to help the team as much as I can – and for The House of the Dead, I was especially in charge of music and voice acting.
The Elite MYT: Fans of the series will know that House of the Dead was one of the big SEGA arcade properties. How closely have you been working with them for the remake?
Artur: Actually very closely! All important decisions were always discussed with SEGA. Good thing is that all of us in MPS, FE and SEGA had the same goal – to create a fun and modern remake of the best possible quality. A remake that will be recognized as the next, noteworthy instalment in the series – and all of us are happy with the result.
Benjamin: We are discussing with SEGA on a daily basis, HOTD is SEGA's IP and it's a cult one, so we needed their input and feedback, and we had a lot, that's good! I feel confident that with our vision of modern gaming and their knowledge of the IP, we achieved our goals.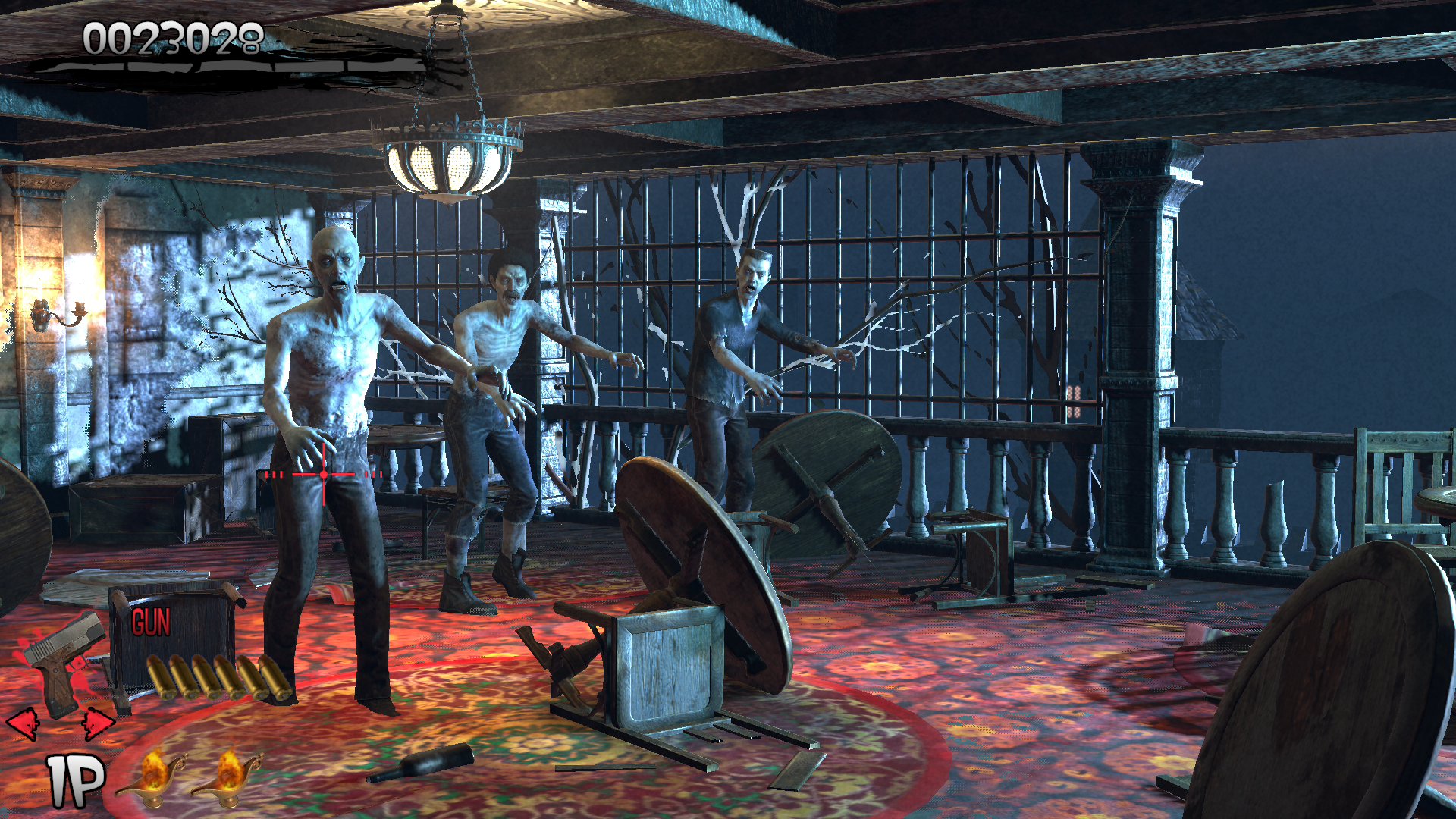 CREATING A MONSTER
The Elite MYT: One of the concerns many have for an arcade title such as this is how replayable it is. What have you done with the game to encourage players to replay multiple times?
Artur: Great question! We were thinking about it from the very beginning. That is why we have added unlockable weapons, horde mode, in-game achievements system, covered all original gameplay routes and characters etc. Yet our main goal was to create fun and engaging gameplay, that replays well on its own. I must admit that this is the first game developed by us EVER that I still love to play after developing it. Usually, you feel tired at the end of the development process and sometimes you have to force yourself to keep playing and testing the game you are working on, but that wasn't an issue here! After all these long months of development, we are still playing HOTDR with colleagues 🙂
The Elite MYT: We've already seen some tweaks with the gameplay, such as with the alteration in the health system. How did you decide on what things you wanted to change when developing the remake?
Artur: This was something we have discussed for hours internally in MPS/FE and with SEGA. It is clear that the arcade game was really hard and there are different rules for the arcade machines. In addition, we have a different amount of free time and many people just want to "rush" a game to continue with another title as soon as possible. Taking this into account, we created "classic" and "modern" modes for the scoring system, and added easy, normal, hard and arcade difficulties. The arcade difficulty in classic mode mimics the original behaviour for those that want to test their skills against the original challenge. Other people have a full spectrum of options to adjust the game for their needs. Health, damage, and score are counted differently in both modes and all difficulties. There is one rule – the harder setup you take, the more points you can earn.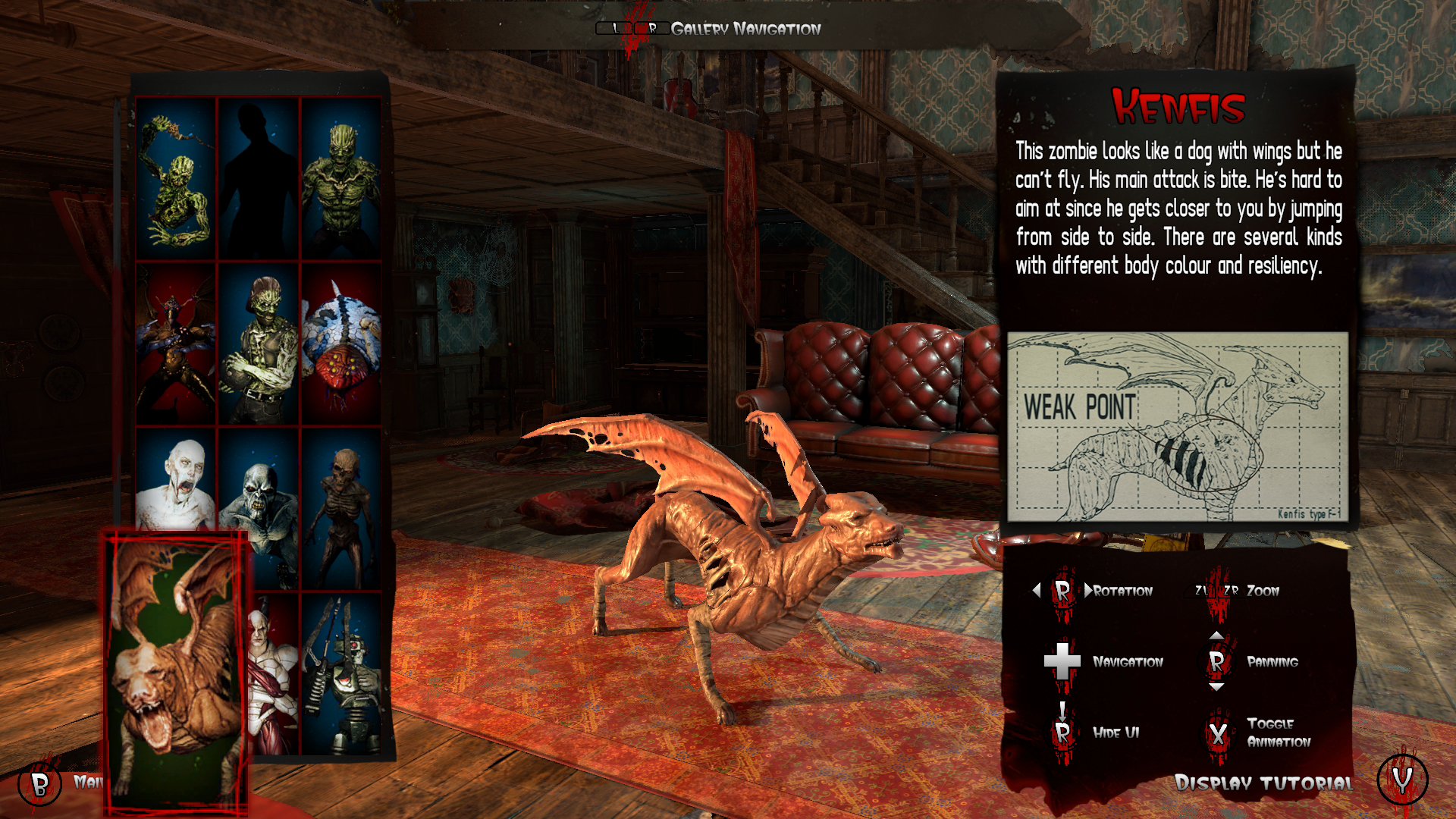 MODERN ABOMINATION
The Elite MYT: With so few lightgun games on the Switch, how did you go about creating an ideal control scheme for the game? Did you try to adapt a control scheme that could be used with a theoretical peripheral?
Artur: We focused on utilizing gyro aiming in the best possible way. For example, multiplayer single joy-con mode with both players using gyroscopic aim. It is mostly about how it is implemented and how many options you have to set up gyro to your liking. From sensitivity to mixed gyro-analogue controls – there is everything you need to make you feel comfortable with it so you focus on gameplay. Of course, 'on the go' you can use analogue aiming, which is not that bad, to be honest.
The Elite MYT: What was the biggest challenge you faced when adapting House of the Dead to the Switch?
Artur: Inputs and optimization 🙂 We struggled to keep gameplay fun, fluent, intuitive and visually attractive at the same time. It is a fast-paced, action-packed game – there is no space for thinking and fighting with inputs or performance. This would ruin the game.
Benjamin: And of course, like in every remake, the expectations of the community are super important for us, and we have to add them to the equation, and that's for sure a challenge.
The Elite MYT: We've already seen the great remake you did for Panzer Dragoon, and now House of the Dead. What was it about these titles that made you want to remake them for the modern era?
Benjamin: In fact, we had this idea for quite some time now and we really wanted to work with classic – and 'abandoned' – IP. While we were working on Panzer Dragon we realized that we really could bring back to life some mythic titles, so we asked SEGA if they were open for the same kind of treatment for House of the Dead, and they were!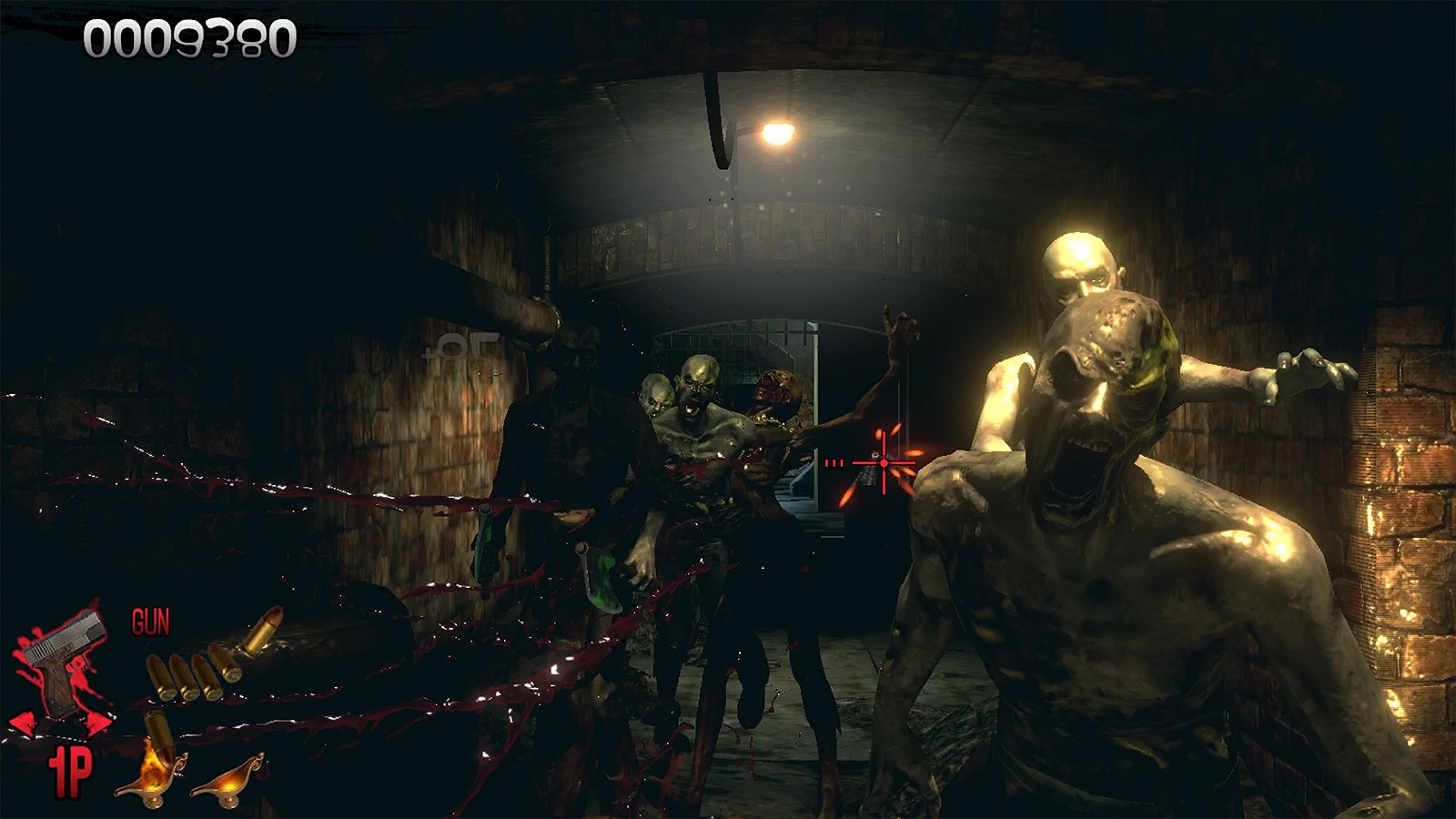 THE ROAD AHEAD
The Elite MYT: How do you plan to support House of the Dead post-release? Panzer Dragoon saw various updates that addressed player feedback and even added in extra content. Do you plan to do something similar with this game?
Benjamin: It depends on the players' reception, we don't really have plans, but we are a flexible and motivated team and we can adapt to our audience feedback. We are definitely listening and planning future steps according to what our community is telling us.
The Elite MYT: Forever Entertainment has been working on quite a few remakes for classic titles. Would you ever consider making new entries for these franchises?
Benjamin: For every franchise, we are working on, it's a possibility. Remakes are the safest way to re-start working on an IP that didn't see any new game for a while, but once the IP is revived and if we, and the IP owner, are happy with the result, everything is possible! The key is the cooperation between us, the FE group and the IP owner.
The Elite MYT: And to cap things off, would you like to tell our readers what other remakes are lined up from Forever Entertainment in the future?
Benjamin: We announced a few weeks ago the remakes for Front Mission 1 and 2, it's another big step forward for us, and we are extremely happy to work with another IP-owner, Square Enix Japan!
We also have several projects under development in other Forever Entertainment's studios – like Magical Drop 6, Night Slashers, Shadowgate 2. 2022 is definitely going to be big for our FE Group!
A HUGE thank you to Artur and Benjamin for taking time out of their busy schedules to do the interview for The Elite Institute.
The House of the Dead Remake releases on 7th April 2022 on the Nintendo Switch. Physical editions are available for preorder directly from Forever Limited: https://forever-limited.com/games,37.html