IO Interactive have been great at adding additional content over the years, and one way they've done that is by adding some community created Featured Contracts each month. This year we will be looking at each month's batch of contracts, giving our impressions on them and showing off a video tutorial on how to achieve a Silent Assassin rating.
We'll be covering them in the order that they appear rather than our order of preference, but our impressions of them should give you a solid ideas as to which ones we enjoyed and which ones we didn't.
Good hunting, 47!
Overall, a very well thought out contract that was a lot of fun to figure out how to do Silent Assassin.
Rating:
Going from one of my favourite contracts of this batch to one of my least favourite. Dartmoor Dictators isn't necessarily bad, but the targets are all pretty common ones that we've now seen so much that they present little challenge. They're nicely placed to make a speedrun interesting, but we already know how to take care of them so this felt far more routine than normal. I utilised the Sieker to make short work of the Butler and the Maid, but that was mainly due to my lack of patience.
Rating:
I really liked this contract a lot more than I expected. Perhaps it's because Sgail is such a great map, perhaps it's because I almost never get the opportunity to kill people with the fiber wire, or maybe it's just the really well chosen targets. Regardless, I had a fair amount of fun with this one as each target is pretty interesting to distract and take out.
Originally I planned to utilise the fish for all four situations, but those final two targets had particularly observant companions so I opted for the dart gun instead to tranquilise them. Not quite as satisfying, but far easier to do to achieve a Silent Assassin rating.
Rating:
First of all, I'd like to say that I'm not a huge fan of Paris as a locale. It's fine, but it's never really clicked with me. That being said, I had mixed feelings about this contract. I did have fun, but it seemed very much aimed at using emetics if you want to succeed – thus requiring the Sieker and an emetic grenade. It is possible without, but would probably require you to at least obtain alternate disguises elsewhere prior to the kill. The hassle involved with this makes the emetic approach the only really viable solution.
… but it's still pretty fun. Sure, the toilet that the second target likes to vomit in is a little annoying as you have to be careful of a woman who wants to come in and vomit on top of your designated target, but otherwise they're placed in pretty decent positions that allow you to dart between them at ease.
I can't say I loved this one, but I did also enjoy it to a certain degree. Which is something, considering it's Paris. 
Rating: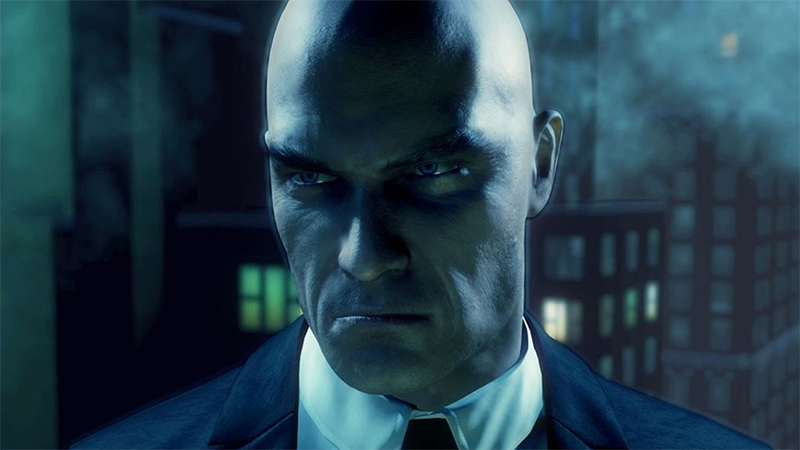 I both loved and hated this contract. Having a target on each floor is a genius move, and the targets chosen are pretty solid as they can be taken out with relative ease; however, figuring out a reliable route took quite some time. First of all, the guy down below seems to have an empty head when looking down and trying to shoot it quickly usually results in hitting the safety boxes behind. Furthermore, the sleeping guard wakes up sometimes but not all the time – although he can be easily taken out.
The target that did frustrate me was the guard on the penultimate floor. Emetics would send him upstairs, he couldn't be lured easily to the balcony, the chandelier was so big that you had to be upstairs to shoot it down, and so on. I later realised that you could lure him to the window and take him out there, which will buy you enough time until the safety chief comes that way and goes upstairs. Phew.
A thrilling contract, but this one took the longest to figure out a safe route. Good job!
Rating:
For such an easy contract, this one was pretty fun. One target is tucked away, two are easily distracted to a hiding point, leaving only one target providing any kind of trouble. Using an emetic sends him to a silly location (although he does pass by a handy disposal area), however a simple snail can take care of his two friends and leave him never to be discovered.
Whilst it wasn't my favourite of the batch, mainly because I had it nailed on the second try, it was still very enjoyable.
Rating: